Thursday evening's games in the NHL playoffs saw the Boston Bruins come back to defeat the Detroit Red Wings in overtime by the score of 3-2 to take a commanding 3-1 series lead, the Minnesota Wild even their series vs. the Colorado Avalanche at two games a piece with their 2-1 win and the Los Angeles Kings avoid elimination to beat the San Jose Sharks 6-3 and narrow their series deficit to 3-1.
Here are the top five plays from the night in the NHL:
5. Semyon Varlamov didn't get the win, but he made 30 saves in the loss, including standing tall during this flurry.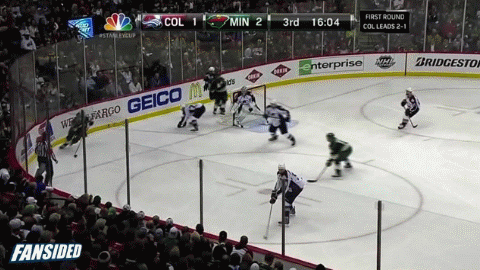 4. Jared Spurgeon scores his first goal of the series and gives the Wild an early lead.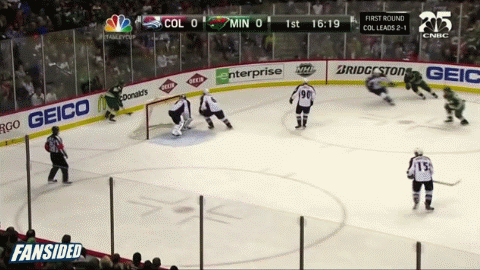 3. Milan Lucic ties it up for the Bruins at the beginning of the third period. Assists by Carl Soderberg and Dougie Hamilton.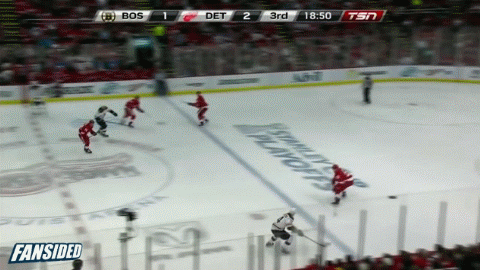 2. Justin Williams puts one in the back of the net to put the Kings up 3-2. Assists by Willie Mitchell and Jarret Stoll.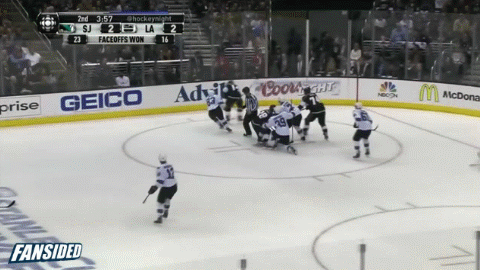 1. Antti Niemi makes the save on the slapper from Drew Doughty.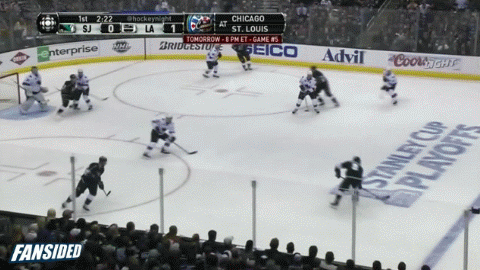 Tags: Boston Bruins Colorado Avalanche Detroit Red Wings Los Angeles Kings Minnesota Wild San Jose Sharks