During Game Three between the Miami Heat and the Charlotte Bobcats, LeBron James through a huge dunk down and he didn't appear to be looking at the rim. The commentators suggested that he was staring down NBA legend and Bobcats owner Michael Jordan, with whom James is competing against for status and importance to the game in some regards.
James said after the game that he was not staring down Jordan and looked to put an end to all those stories and speculation.
"No, no. Don't start that. Absolutely not, man. Absolutely not," James said, via Charlotte Observer. "I was able to read (Josh) McRoberts, get a steal and push the lead back up. I absolutely didn't look at MJ, for sure."
In case you missed it here is the dunk: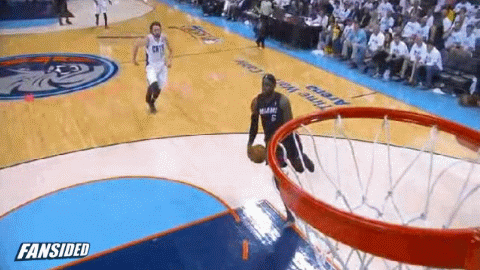 And in the video you can hear the commentators talk about staring down Jordan.
Tags: Miami Heat