The Brooklyn Nets and Toronto Raptors are playing in the NBA playoffs on Sunday, thought the game is being over shadowed by larger issues taking place in the league. During the game there was a stoppage in play when a ball bounced off a rim and over the backboard and became lodged.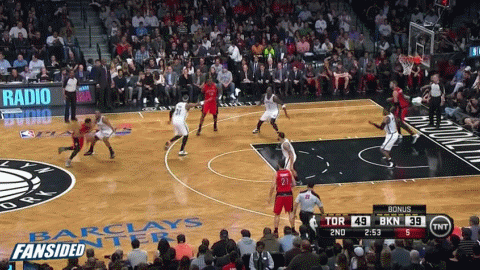 Yes, they stopped play to get the ball out. and if you wanted to know the technical way to get a ball removed in the NBA, well it is the same method as at home. But here you get to see it from the angle of the camera behind the backboard as well as the overhead shot.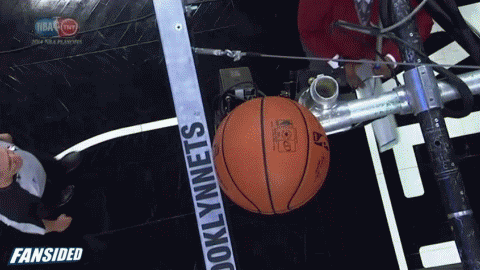 GIFs are courtesy of @FanSidedGIF and/or Zombie Prophet, make sure to follow both for the latest in GIFs from FanSided.

Dick's Sporting Goods presents "Hell Week":
Tags: Brooklyn Nets Toronto Raptors