Sunday's slate of games in the NHL playoffs saw two teams advance to the second round as the Chicago Blackhawks used a four-goal outburst in the third period to eliminate the St. Louis Blues in six games and the Anaheim Ducks scored two goals in the final 2:10 to force overtime against the Dallas Stars where they won on Nick Bonino's third goal of the series to eliminate the Stars.
The lone game from the Eastern Conference saw the New York Rangers move one game closer to the second round with their 4-2 win over the Philadelphia Flyers that saw four different players score goals for the Rangers who will look to eliminate their division rival in Game 6 on Tuesday.
In case you missed any of the action last night or want to revisit the day's best plays, here are the top five plays in gif format for your viewing pleasure.
5. Devante Smith-Pelly scores on the power play to start Anaheim's comeback against Dallas. Assists by Teemu Selanne and Rickard Rakell.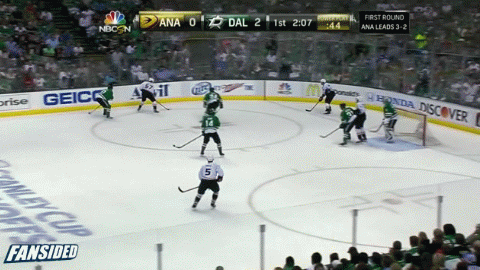 4. Patrick Sharp scores on the breakaway to give Chicago an insurmountable 3-1 lead over St. Louis.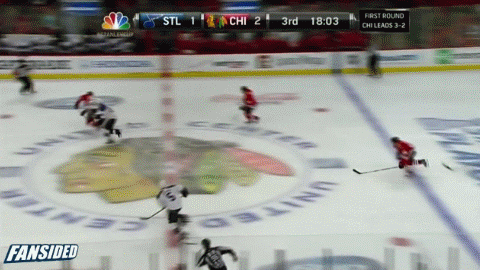 3. Duncan Keith puts the final nail in the coffin of the Blues as the Blackhawks eliminate the Blues in six games.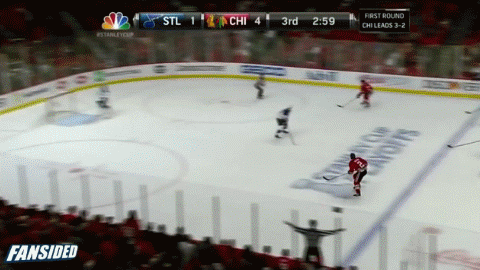 2. Trevor Daley scores on the rush on a feed by Shawn Horcoff to put the Stars on top of the Ducks early.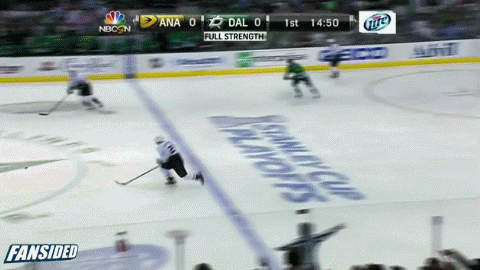 1. Trevor Daley scores his second on the night while falling down.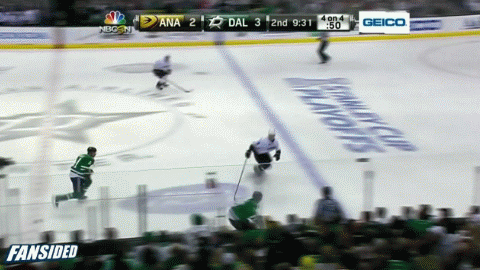 Tags: Anaheim Ducks Chicago Blackhawks Dallas Stars NHL NHL Playoffs 2014 Philadelphia Flyers St. Louis Blues