The Dallas Mavericks are in the process of getting blown out by the San Antonio Spurs in Game 7 of their first round series. The Mavericks have been down by about 20 points for a lot of the game.
In the third quarter Spurs point guard Tony Parker was driving into the lane. Parker had been lighting up the Mavericks and had a series high 24 points through just the first half. Mavericks forward Jae Crowder tried to block the shot but Parker got past him and underneath.
Crowder reached over the top for the ball and got all of Parker's face. Crowder got a flagrant 1 on the play.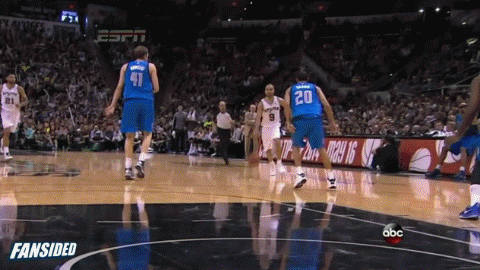 GIFs are courtesy of @FanSidedGIF and/or Zombie Prophet, make sure to follow both for the latest in GIFs from FanSided.