The Dallas Mavericks avoided elimination and forced a Game 7 against their inner-state rivals, the San Antonio Spurs. Unfortunately for the Mavericks Game 7 is on the road, but guard Devin Harris doesn't think that is an issue.
"I don't think so," Harris said, via the Dallas Morning News. "I don't know what the statistics are of home teams winning Game 7s, but at this point, you know each other so well. I think the crowd noise is second-nature at this point."
Head coach Rick Carlisle called it a "one-game season."
"It's another one-game season for us," said Carlisle, via ESPN. "We've had them all year. We know what they're about, and we wanted this opportunity."
How can you tune in to today's Game 7 match up between the Mavericks and Spurs? Here is all of the information you will need to tune in to the action from the opening tip-off:
Date: Sunday, May 4
Start Time: 3:30 p.m. ET
Location: San Antonio, Texas
Venue: AT&T Center
TV Info: ANC
Live Stream: WatchESPN app
Series Record: Series tied, 3-3
NBA Bracket: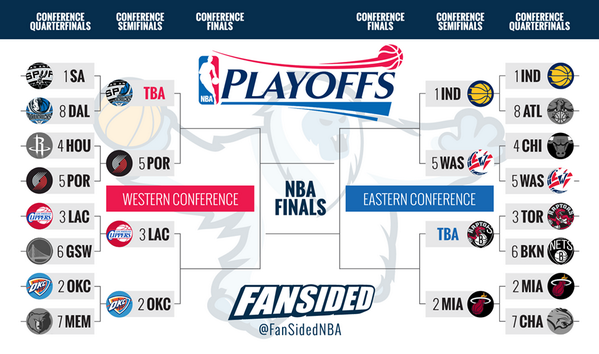 Who do you think will come out on top on Sunday's game between the Mavericks and Spurs? Sound off in the comments section below with your thoughts and predictions.