The Dallas Mavericks forced a Game 7 with a win on Friday night, and some of the San Antonio Spurs called the Game 6 loss disappointing. The Spurs now face elimination themselves in the all important Game 7.
"It's, of course, disappointing," said Manu Ginobili, via ESPN. "But it is what it is. We've got to go fight and try to get it in Game 7."
Spurs leader Tim Duncan isn't quick to call the loss disappointing however.
"It doesn't matter how many games it takes," Duncan said. "We're not worried or disappointed."
How can you tune in to today's Game 7 match up between the Mavericks and Spurs? Here is all of the information you will need to tune in to the action from the opening tip-off:
Date: Sunday, May 4
Start Time: 3:30 p.m. ET
Location: San Antonio, Texas
Venue: AT&T Center
TV Info: ANC
Live Stream: WatchESPN app
Series Record: Series tied, 3-3
NBA Bracket: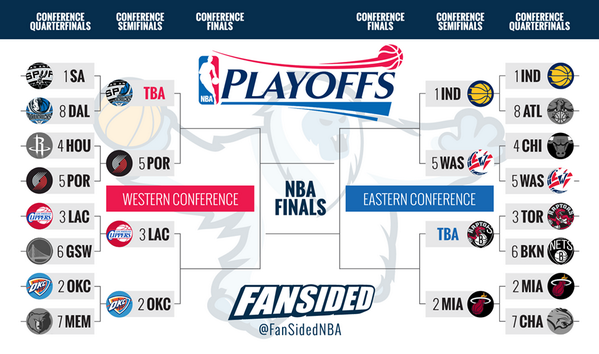 Who do you think will come out on top on Sunday's game between the Mavericks and Spurs? Sound off in the comments section below with your thoughts and predictions.