Los Angeles Dodgers right fielder Yasiel Puig was chasing down a long fly ball against the Miami Marlins when he ran into a problem, the outfield wall. He leapt into the air and ran into the wall and even got hit on the head by the baseball. He laid on the warning track while the game winning runs crossed the plays for the Marlins.
You can watch the violent collision below: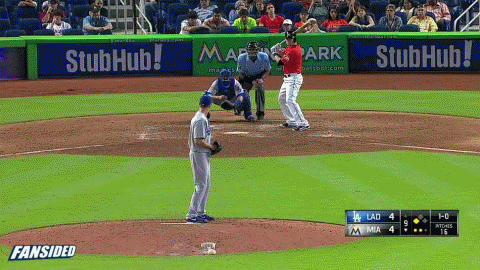 GIFs are courtesy of @FanSidedGIF and/or Zombie Prophet, make sure to follow both for the latest in GIFs from FanSided.
Or watch video of the collision below:
Here is an image of Puig being helped off the field:
Tags: Los Angeles Dodgers