No one has been a bigger fan of the Washington Wizards this postseason than Gilbert Arenas. While he sits home and collects millions due to being amnestied a few years back, he's taken to slandering the Wizards opposition via Instagram. This time his target is none other than Roy Hibbert: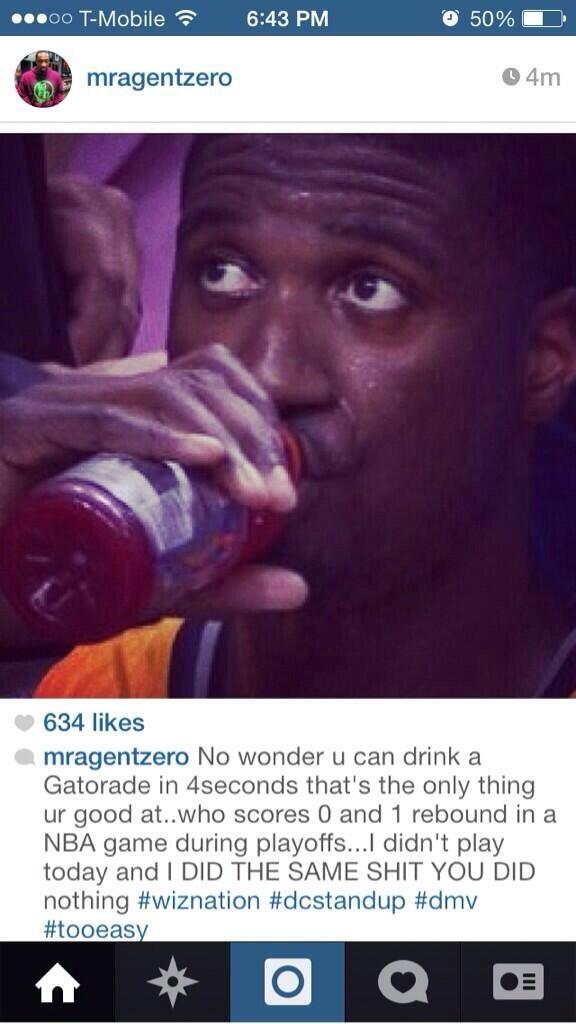 With a lot of eyes on him, hoping there would be improvement from round 1 of the playoffs to round 2, Roy Hibbert hit the ground running. Playing 17 minutes in a loss, Roy Hibbert posted 0 points, 0 rebounds, 2 blocks, 2 turnovers, and 5 fouls; not exactly what people expect from a center who made the All-Star team this season.
Like he did while in the NBA, Arenas does an excellent job of entertaining the masses. He's held to no restrictions and isn't afraid to express himself, no matter the forum. And he held nothing back when trash talking Hibbert, something that seems to be in fashion as the big man has seemingly struggled during the last two months of the season, playoffs included.
Here are a few more pictures of Wizards clowning Roy Hibbert on his Instagram feed: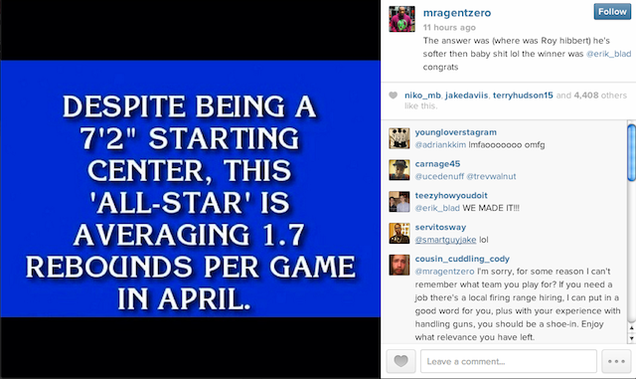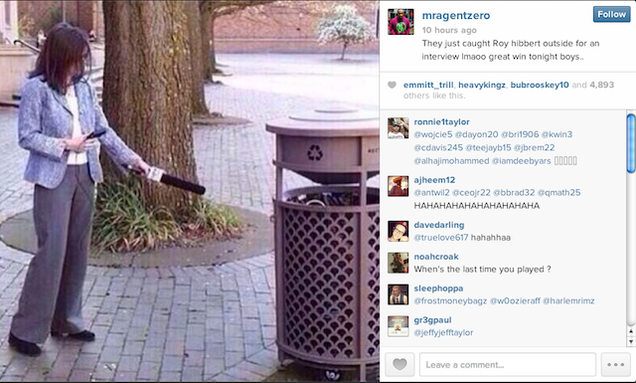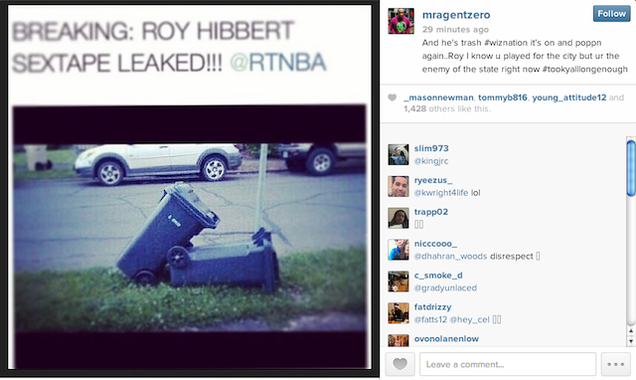 Tags: Gilbert Arenas Indiana Pacers NBA NBA Playoffs 2014 Roy Hibbert