Game 3 got off to a rocky start for the Boston Bruins as they found themselves down three goals to the Montreal Canadiens midway through the second period, but they were able to bounce back in the final minutes of the period thanks to center Patrice Bergeron.
After assists from Torey Krug and Brad Marchand, Bergeron was able to shoot the puck past Canadiens goalie Carey Price to put an end to the Bruins' Game 3 scoring woes.
You can watch a GIF of the goal that got Boston on the board below: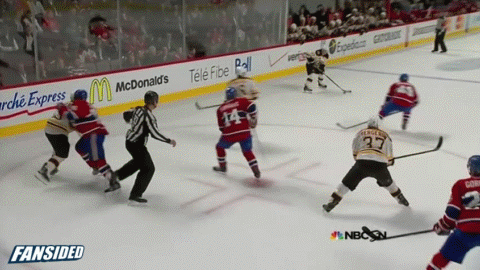 Be sure to stay tuned to FanSided.com throughout the remainder of the postseason for the latest news and rumors from the 2014 Stanley Cup Playoffs.
Tags: Boston Bruins NHL Playoffs Patrice Bergeron Stanley Cup Playoffs