It has been a rough start to Game 3 for the Boston Bruins, after numerous defensive breakdowns have led to scoring opportunities that the Montreal Canadiens have been able to capitalize on.
In the second period, Canadiens right winger Dale Weise got on yet another power play for Montreal and skated down the ice to easily slide the puck past Bruins netminder Tuukka Rask. It was the third goal of the game for the Canadiens, who currently hold a 3-0 lead in the Game 3 match up. Daniel Briere and Mike Weaver were in on the assists.
You can view a GIF of the play below: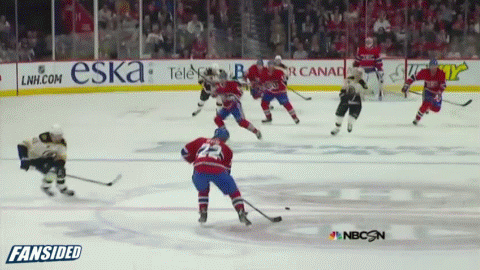 Be sure to stay tuned to FanSided.com throughout the remainder of the postseason for the latest news and results from the 2014 Stanley Cup Playoffs.