Brooklyn Nets star Kevin Garnett is known for his intensity, and that was once again on display Tuesday night for Game 1 when Garnett was preparing for the Nets' match up against the Miami Heat.
Garnett made his way over to the post propping up the backboard, when he proceeded to head butt the padding which just so happened to feature the Heat logo.
Uh oh! Hasn't anyone told Garnett you don't mess with your opponents logo?
Oh well, that is what intensity leads to.
You can check out the GIF of Garnett unloading some headbutts to the Heat logo in the GIF below: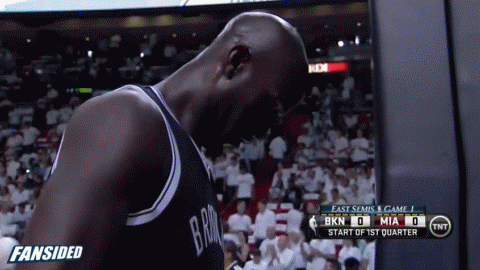 Be sure to stay tuned FanSided.com throughout the NBA Playoffs for the latest news and results.