The Eastern Conference semifinals series between the Brooklyn Nets and Miami Heat is off to a physical start, with plenty of hard screens and players diving around the court in an effort to scoop up loose balls. Unfortunately for Heat guard Mario Chalmers, the physicality led to him being planted on his back after taking a big hit from Nets forward Paul Pierce.
Nets guard Deron Williams proved to be an opportunist by scooping up the loose ball and draining a three pointer.
You can view a GIF of Pierce's destruction of Chalmers below: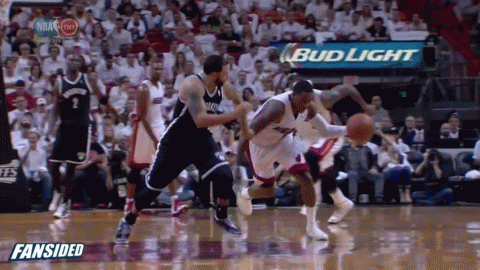 Ouch.
Pierce tackles better than some NFL defensive backs.
Be sure to stay tuned to FanSided.com throughout the remainder of the postseason as we keep you up to date with the latest news and results from the 2014 NBA Playoffs.