Aaron Hill had a terrific game for the Arizona Diamondbacks on Monday night as his team knocked off the Washington Nationals with two solo home runs in the top of the ninth to win 6-5 as Hill collected three hits and made an incredible diving stop on a smash hit up the middle by Jayson Werth.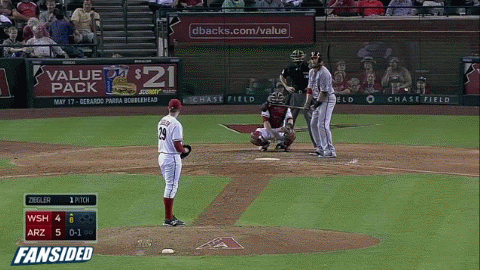 Hill snapped an 0-12 streak with the two singles and one double on the night to raise his average up to .265 on the season.
This is the second game with at least three hits in the last week for the second baseman as Hill went 4-4 in the May 5 loss to the Milwaukee Brewers.
Perhaps the web gem and the nice night at the plate will get the veteran second baseman heating up because the team could use it as they carry a disappointing 15-26 record, including a dismal 3-16 mark at home.