Felix Hernandez was cruising to his fourth win of the season when Seattle manager Lloyd McClendon removed the Mariners ace in the seventh inning with the team leading the Tampa Bay Rays 9-3, but Hernandez was upset with home plate umpire Mark Ripperger and voiced his displeasure as he walked off the mound and was ejected from the game he was already removed from.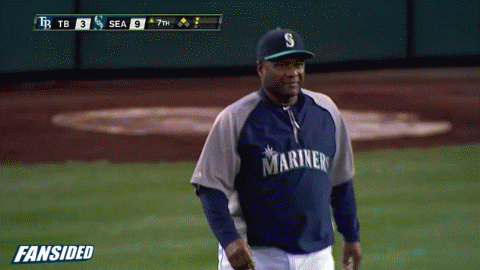 Hernandez won for the first time in more than a month, but after taking a shutout into the seventh inning gave up a three-run double to Ryan Hanigan and felt Ripperger was squeezing him, so he let the ump have it.
"I'm a pro baseball player now. First ejection," Hernandez joked.
Hernandez went 6.2 innings, giving up eight hits, four earned runs and struck out seven batters to improve to 4-1 on the season as the Mariners won 12-5 to improve to 20-18 on the season.