The New York Rangers and the Pittsburgh Penguins are are playing in a Game 7 on Tuesday night, and thanks to center Brian Boyle the Rangers have an early lead on the road. The Rangers were coming in on a fast break and quickly had numbers in the offensive zone.
Some beautiful teamwork moved the puck from one side of the rink to the other all inside the blue line before finally working its way back into the slot where Boyle was waiting to put it on net, choosing to go five-hole on Penguins goalie Marc-Andre Fleury. It looks like Fleury had it blocked too but almost opened his legs anticipating him to go outside.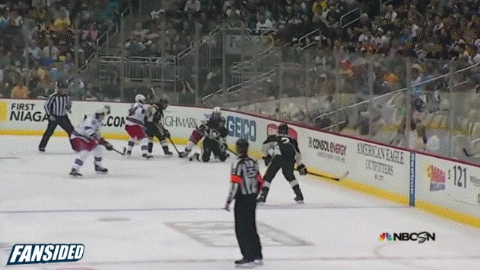 GIFs are courtesy of @FanSidedGIF and/or Zombie Prophet, make sure to follow both for the latest in GIFs from FanSided.
Tags: New York Rangers