The Washington Wizards are trying to come hold off being eliminated in the second round of the NBA Playoffs in Game 5, they're down 3-1 in the series. Fortunately for them they have a roughly 20 point lead late in the third quarter.
There was one questionable incident in the game when Wizards forward Nene was trying to knock a rebound loose from Pacers forward David West. It looks like Nene missed the ball and instead got all face, and possibly eye raking West in the process.
You can see West move his head around violently after Nene swiped at the ball and squinting his eyes closed in pain.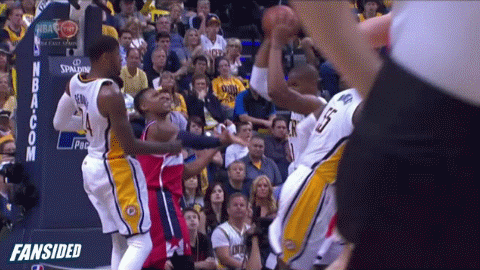 GIFs are courtesy of @FanSidedGIF and/or Zombie Prophet, make sure to follow both for the latest in GIFs from FanSided.