The San Antonio Spurs and Portland Trail Blazers are squaring off in Game Five of the second round of the 2014 NBA Playoffs in Texas. Spurs fans have a lot to be happy about, mainly their 3-1 lead in the series with a Western Conference Finals appearance on the horizon.
One San Antonio usher was getting into the mood and was caught on camera dancing at the top of the stairs and getting down. Too bad Will Barton keeps getting in the cameraman's view.
And is he twerking a bit there?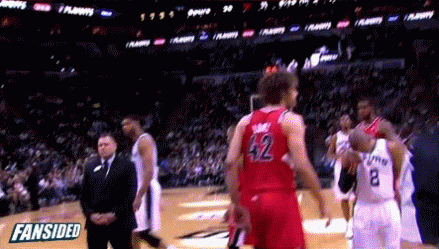 GIFs are courtesy of @FanSidedGIF and/or Zombie Prophet, make sure to follow both for the latest in GIFs from FanSided.