The Indiana Pacers are having their way with the Miami Heat through three quarters of Game One of the Eastern Conference Finals. One of the highlights for the Heat, who have been playing catch up for most of the game was an alley-oop from LeBron James to Chris Andersen, aka Birdman.
Normally James is on the other end of these plays, but he is a quality passer who can make it happen too. Andersen just kept his hands in the air as he ran back down the court like he was being held up, very little celebrating.
Andersen is having a solid game for the Heat and had 10 points through three quarters, the third highest total on the team behind James and Dwyane Wade. He could be key to the Heat turning around this scoreline and stealing a win.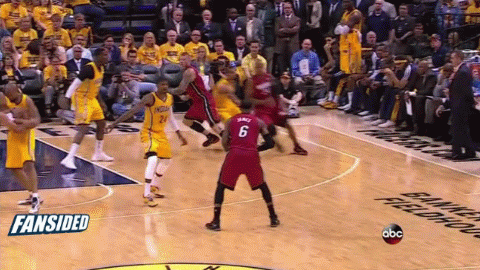 GIFs are courtesy of @FanSidedGIF and/or Zombie Prophet, make sure to follow both for the latest in GIFs from FanSided.
Tags: Indiana Pacers Miami Heat