On Sunday night's episode of Game of Thrones, we got to see the latest from Arya Stark and The Hound who have turned in to quite the dynamic duo. During the episode, titled "Mockingbird," we say the two do things as only they can and it was incredible as always.
The Hound and Arya Stark continued their journey and came across a wounded man who was ultimately put out of his misery by The Hound after innocently asking for wine. The Hound was then attacked from behind when he killed yet another man. After Arya and The Hound came across a third man, Arya follwed the Hound's lead and killed him after drawing her sword.
Her dark turn continues, but it is still as fascinating as ever.
You can relive the mini killing spree from Arya and The Hound below: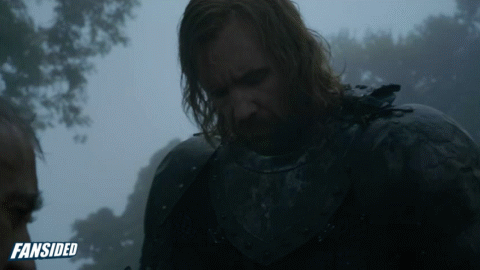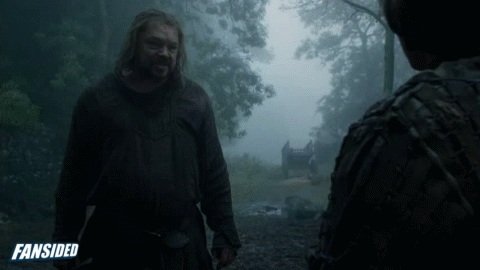 Arya is getting pretty good at this killing thing, eh?
Be sure to tune in to FanSided.com on Monday afternoon at 12 p.m. ET for the latest episode of our very own Game of Thrones recap show, "Winter is Coming Live."
*****
Need more Game of Thrones in your life? Then check out Winter is Coming Live each Monday after a new episode at 12pm ET on FanSided.com and WinterIsComing.net. You can also check out episodes and segments you may have missed by visiting the Daily Motion WIC Live page here.

Arya Stark's Darkening storyline with The Hound by Winter Is Coming
Tags: Arya Stark Game Of Thrones