Indiana Pacers guard Lance Stephenson is walking a fine line in the Eastern Conference Finals and he continued to push the limit on Friday night. In the midst of his little "blowing incident" with LeBron James, Stephenson has been trying to get under the skin of Miami Heat players in any way possible.
That nearly came to a boiling point when Stephenson slapped Heat guard Norris Cole across the face and clotheslined him.
This kind of behavior is becoming a trend for Stephenson and it no longer becoming entertaining. Instead, it is getting sad and the league better keep a close eye on his behavior and consider punishment if the Pacers extend the series.
You can view a video of Lance Stephenson's latest incident on the court below:
Stephenson is walking a fine line between getting fouls called against him and being ejected, but he is also in danger of getting roughed up by some Heat players.
As you can see, Udonis Haslem doens't seem entertained and he has a little warning to Stephenson.
"I will f— you up," Haslem says.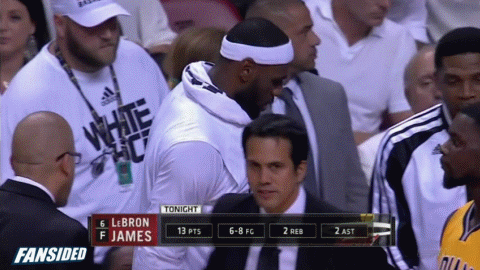 Let's sit back and see what happens next.
Tags: Indiana Pacers Lance Stephenson Miami Heat Norris Cole