On Saturday night, Sergio Martinez and Miguel Cotto face off for the WBC middleweight title at Madison Square Garden in New York. However, before the two men could go toe-to-toe, we had some undercard fights that would need to play out.
Andy Lee and John Jackson were two of the undercard participants and the fight resulted in one of the most impressive knockouts of 2014.
Jackson was getting the best of Lee and literally had the Irishman on the ropes, but you can never count a guy out as long as he is still standing. Lee proved that in a very big way.
Lee uncorked a devastating right hand that instantly turned off the lights and sent Jackson crumbling to the mat. Just like that, the fight was over and Lee had his arm raised with a knockout that got the crowd in the arena on their feet.
If you didn't catch the knockout as it happened, we've got you covered.
Check it out below: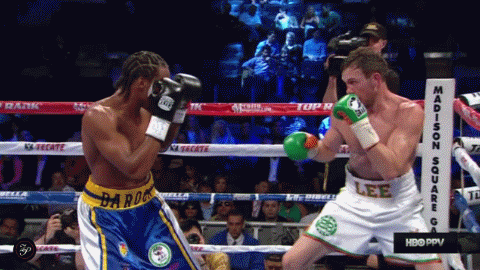 It is going to be tough for anyone to top that in the near future.
Not only was the knockout spectacular because of how quickly Jackson was out, but the fact that Lee was getting handled in the early rounds says a lot about his heart and toughness.