On Saturday night, Belmont Park hosted the 146th running of the Belmont Stakes with a shot at history on the line. Entering the race, California Chrome was the reigning Kentucky Derby and Preakness Stakes winner and needed just one more win to become the first Triple Crown winner since Affirmed in 1978.
California Chrome was the heavy favorite, but could he complete his run at history on the final and longest leg of the Triple Crown?
Unfortunately for California Chrome and those who were rooting for the Triple Crown to be achieved, Tonalist and jockey Joel Rosario played the spoiler role and was able to come away with the Belmont Stakes win to end the Triple Crown bid.
California Chrome finished in fifth-place.
While California Chrome came up empty and we were left without the satisfying win and opportunity to witness history, it was undeniably a great season for California Chrome and it was something that was a pleasure to watch from the opening race.
For now, the streak continues as Affirmed remains the last Triple Crown winner back in 1978.
If you missed out on the race Saturday evening, you can relive the action by checking out the video below: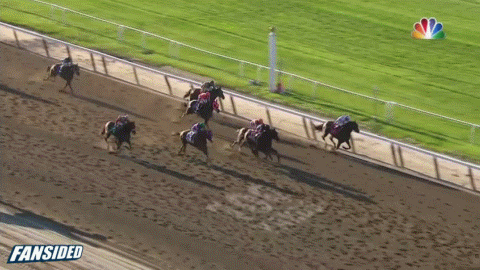 Dick's Sporting Goods presents "Hell Week":
Tags: Belmont Stakes Triple Crown