Japan and Ivory Coast were squaring off in Group C action on Saturday night at the 2014 World Cup in Brazil. It was the longest slate of games in the tournament so far, with four games being played.
This game was an interesting match up between two pretty even teams though Ivory Coast might be the favorite because of stars like Didier Droba and Yaya Toure.
The Japanese were unimpressed and came out attacking and scored first. It was a beautiful play that got the ball to Keisuke Honda ins some space, and and even better strike by Honda to score the goal. He got the ball at the corner and stepped between a pair of defenders in the box and with some space just drove his foot through the ball.
The ball sailed into the top left corner under the cross bar and straight into the back of the net. Now Ivory Coast has to counter to negate the momentum Japan just gained.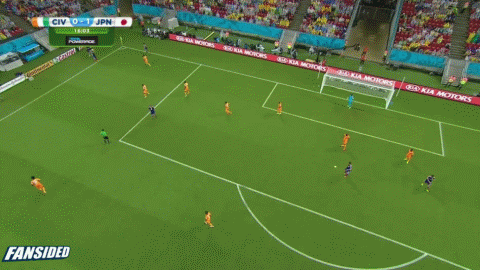 Those Japanese fans they showed before the game got some more air-time after that goal.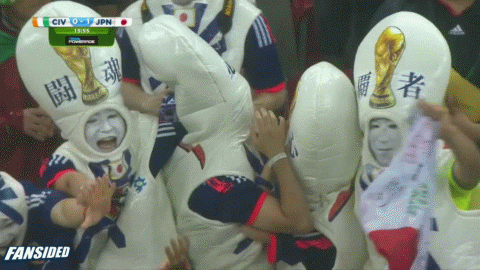 GIFs and videos are from @FanSidedGIF and/or Zombie Prophet, make sure to follow those accounts for the latest in GIFs and videos from FanSided.
Tags: 2014 World Cup Japan Soccer Keisuke Honda World Cup World Cup 2014