In 2010 Spain's style of play led them to a World Cup title. They dominated possession and only gave up two goals the entire tournament en route to that trophy.
Their 2014 World Cup campaign in Brazil has not gone as well. They took an early 1-0 lead against the Netherlands, their 2010 World Cup final opponent, thanks to a penalty. Since then the goals rained in on Spain.
La Roja went on to lose to the Dutch by a staggering 5-1 margin, then on Wednesday they lost to Chile 2-0. Those two losses have eliminated them from the World Cup and they've been out scored by a margin of 7-1.
So want to watch Spain get scored on, and scored on a lot? Here are all seven goals scored against Chile so far in the 2014 World Cup, and they still have one game left. Australia gave the Netherlands a run for their money earlier in the day and could only make things worse when they play in their final game of group play and the tournament.
Robin van Persie's header in the 44th minute: Arjen Robben's goal in the 53rd minute: Stefan de Vrij's goal in the 65th minute: Robin van Persie's goal in the 72 minute: Arjen Robben's second goal in the 80th minute: Chile's Eduardo Vargas in the 20th minute: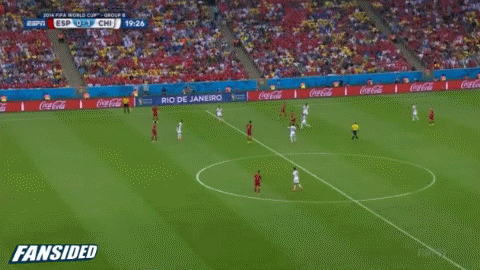 Chile's Charles Aránguiz in the 43rd minute: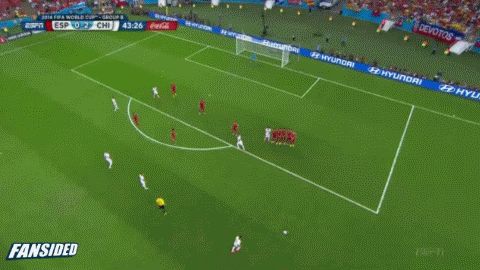 GIFs and videos are from @FanSidedGIF and either Mike Dyce or Zombie Prophet, make sure to follow those accounts for the latest in GIFs and videos from FanSided.