The United States were shocked by a late goal from Portugal. That late goal forced the United States to settle for a draw instead of a win and three points.
American soccer fans across the country were shocked to see the late goal in the final seconds of the game. Shocked might not even begin to describe the feeling Americans had seeing the win slip away.
Like other fans, professional athletes were following the game while they were getting ready for their own. That includes Los Angeles Angels outfielder Kole Calhoun.
And he was just as stunned as fans around the country. I imagine there were a lot of scenes just like this in living rooms and bars around the world.
The good news is that the Americans aren't eliminated yet and there is still a good chance they can advance. There are several scenarios that would see the Americans advance, but it might mean finishing as a runner-up instead of the group winner which could play a big role in the American's chances in the knockout rounds.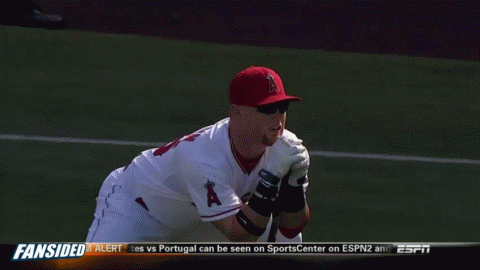 GIFs and videos are from @FanSidedGIF and either Mike Dyce or Zombie Prophet, make sure to follow those accounts for the latest in GIFs and videos from FanSided.