The United States men's national team had never won a World Cup game after giving up the first goal of a match. That is exactly the situation the team found themselves in to start the second half against Portugal in their Group G clash.
After giving up a goal in the 17th minute thanks to a horrific clearance from their defense, the United States needed a hot start to the second half.
They got just that but the opportunity did not go as planned.
Michael Bradley had the entire net for his shot after a misplay from Portugal, but the Portuguese defense came up with a huge save thanks to Ricardo Costa at the goal line.
To put it simply. Bradley was absolutely robbed by Costa.
Here is the proof: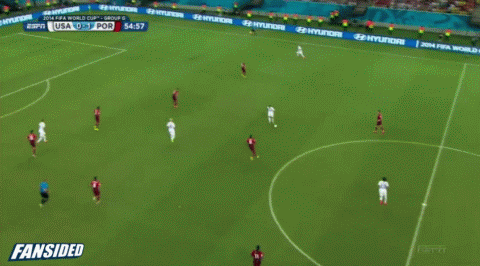 The good news for the United States fired off a brilliant shot a few minutes later to even up the score at one goal a piece.
Be sure to stay tuned to FanSided.com throughout the next few weeks for the latest news and results from the 2014 FIFA World Cup in Brazil.