Nigeria came into their "Round of 16″ World Cup game against France as the underdogs. They're playing France incredibly tough and holding them to a 0-0 draw late in the second half.
There was a moment when it looked like France was going to get a goal finally though, but an incredible save kept Nigeria in the game. The keeper made the initial save but the ball still was trickling past him towards the goal line.
That is when midfielder Victor Moses came in and saved the day, catching the ball before it crosses the line and clearing it away and saving the scoreless draw. It is a remarkable play that might go down as one of the best from the 2014 World Cup. Nigerian fans everywhere are planning to erect statues in Moses' honor if they pull out the win.
GIF – No Goal #WorldCup http://t.co/PiF5pqxkBX

— FanSided GIF (@FanSidedGIF) June 30, 2014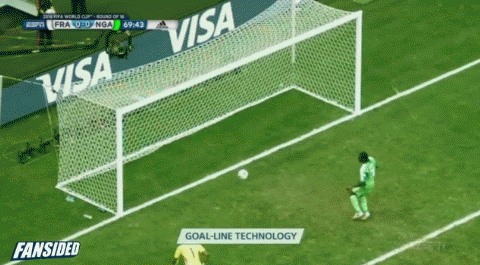 It wasn't the only remarkable save Nigeria has made, check out this behind the back save from Vincent Enyeama.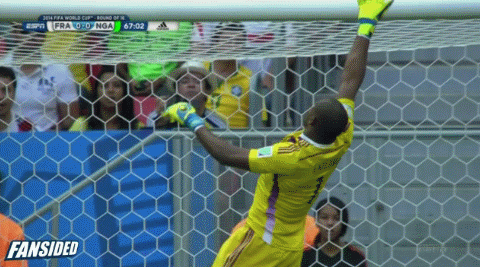 GIFs and videos are from @FanSidedGIF and either Mike Dyce or Zombie Prophet, make sure to follow those accounts for the latest in GIFs and videos from FanSided.