On Sunday afternoon, Germany was able to edge out Argentina by a score of 1-0 in the 2014 FIFA World Cup Final at Estádio Maracanã in Rio de Janeiro, Brazil to claim the world title.
Germany was lifted to victory thanks to a late goal from Mario Gotze in the final minutes of the second half in extra time, and at that very moment the heart of everyone on the pitch wearing blue and everyone in Argentina sank.
In one photo, the joy from Germany and all of Argentina's agony can be perfectly summed up:
And then there is this guy, who is just the saddest fan ever: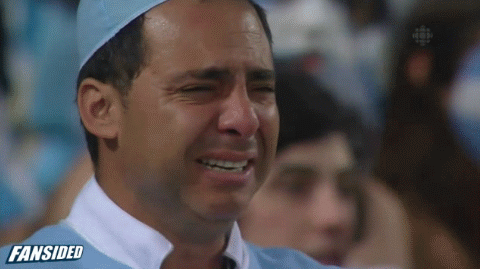 Be sure to check out the 2014 FIFA World Cup page on FanSided.com for a rundown of everything that happened the past few weeks in Brazil.
Tags: Argentina Soccer World Cup