For rapper Drake, the hardest part of the night is over for him… the opening monologue. It wasn't a home run and was slow to get started. The best part of the whole monologue might have been when Drake ventured into the crowd.
Drake found Lance Stephenson in the crowd and focused in on him. Stephenson got a lot of attention for his antics during the Eastern Conference Finals while playing for the Indiana Pacers against the Miami Heat. Particularly for blowing on Heat superstar LeBron James.
Since, Stephenson has signed with the Charlotte Hornets.
Anyways, that blowing incident became the highlight of the segment between Drake and Stephenson and the unveiling of the "Lance Stephenson blow cam."
I think this is the best thing ever, and it better get carried over into arenas around the country.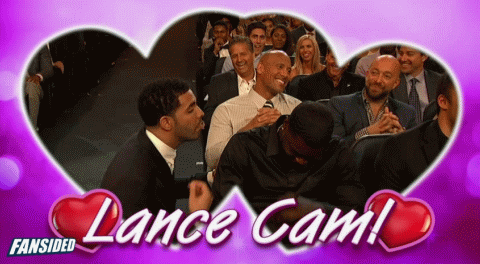 From our resident GIF maker Zombie Prophet, who tweets out all the GIFs on our FanSided GIF Twitter account:
GIF – Drake blows in Lance Stephenson ear #ESPYS http://t.co/bzPvmmxpzS

— FanSided GIF (@FanSidedGIF) July 17, 2014