As the main card on AXS TV for RFA 16 continued, the action shifted to the featherweight division for a bout between Zac Chavez (2-1) and Boston Salmon (1-0).
Salmon had a five-inch height and reach advantage.
Play-by-play from Chavez vs. Salmon can be seen below:
Round 1: Chavez immediately shot for a single leg, but Salmon showed off some impressive balance and managed to stay on his feet. As Chavez stayed committed to the takedown attempt, Salmon was throwing some vicious elbows to the side of the head. Chavez eventually got Salmon to the mat. Chavez moved to side control before passing to the mount, but Salmon quickly recovered full guard. Salmon got back to his feet, but Chavez shot back in for another takedown attempt. Salmon's takedown defense consisted of more elbows to the head of Chavez, but that didn't stop the fight from going back to the mat. Salmon ate a knee on his way back to his feet. After eating more elbows, Chavez seemed to be hurt. Chavez continued looking for the takedowns, but the damage from Salmon's shots were too much and Salmon was able to pound Chavez out for a first-round TKO win.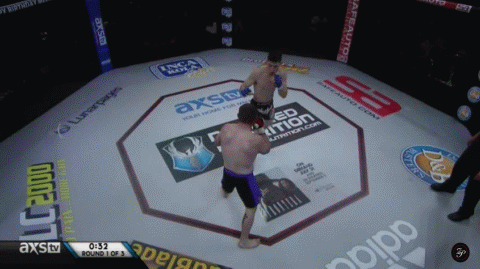 Official Result: Boston Salmon def. Zac Chavez via TKO (strikes) – Round 1, 4:47
Full results from the main card can be seen below:
Be sure to stay tuned to FanSided.com throughout the night for blow-by-blow coverage of RFA 16.