On Friday night, RFA 16 aired live on AXS TV from the 1st Bank Center in Broomfield, Colorado. On the main card, Josh Cavan (9-3) and Chris Heatherly (7-1, 1 NC) squared off in a welterweight feature bout.
Play-by-play from Cavan vs. Heatherly can be seen below:
Round 1: Wasting no time, Heatherly landed a takedown and immediately jumped to the back of Cavan. Cavan managed to get to his feet, but Healtherly was hanging on to his back and working for a rear-naked choke. Heatherly was hanging on for the first half of the round, with Cavan having no answer. Cavan eventually got out of danger, but Heatherly jumped right back in looking for a takedown and ended up right back on Cavan's back. Heatherly fell over Cavan's head and started looking for an arm bar. Cavan escaped from the submission with some shots to the head and the round came to an end. FanSided scorecard: 10-9, Heatherly
Round 2: Cavan opened up his striking to start the second, but Heatherly ducked under a looping punch and got the clinch. Heatherly looked to take Cavan's back, but he flipped over his opponent's back and Cavan escaped back to his feet. Cavan caught Heatherly with a shot and began piling on the punches. Cavan threw some big knees to the body as he punished Heatherly up against the cage. Heatherly was in a lot of trouble. After separating, Heatherly landed a huge flying knee that rocked Cavan. Cavan shot for a takedown after being rocked, but he fell into a guillotine. Heatherly locked in the choke and forced Cavan to tap. What a wild back-and-forth finish.
Official Result: Chris Heatherly def. Josh Cavan via submission (guillotine) – Round 2, 3:20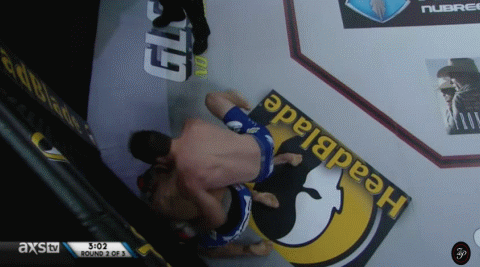 Full results from the main card can be seen below:
Be sure to stay tuned to FanSided.com throughout the night for blow-by-blow coverage of RFA 16.