If you were not already aware, the NFL is back in our lives with the New York Giants and Buffalo Bills facing off in the 2014 Hall of Fame Game in Canton, Ohio.
While we are still a few weeks away from the start of the 2014-15 regular season, Giants quarterback Eli Manning is already in his regular season form.
On the Giants' second drive of the night, Manning brought in the preseason with his first turnover.
Manning was hit in the backfield by Bills defensive lineman Kyle Williams and put the ball on the turf with a fumble.
Check out the first turnover of the NFL preseason.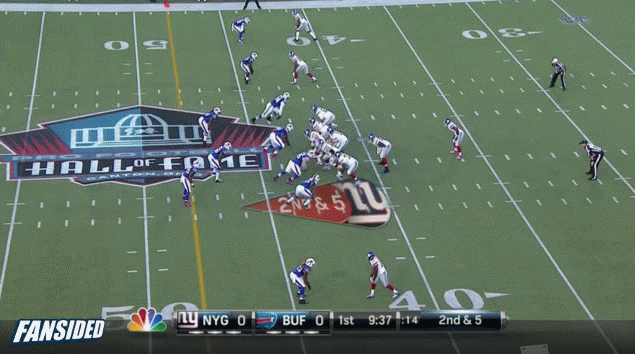 This offseason, Manning told ESPN.com, "Turnovers are going to lose you football games. And so we've got to eliminate the turnovers. Every interception has its own story, but I have to be smarter with the football and throw the ball more accurately, and we've got to make some plays."
It looks like he still has some work to do.
Tags: Eli Manning New York Giants