Since randomly dropping her fifth studio album last year, Beyonce has been quiet on the music tip. At least until tonight. Teaming up with Young Money songstress Nicki Minaj, Beyonce has–once again–spontaneously dropped the remix to her hit single ' Flawless'.
Sampling the vivacious horns of Outkast's "SpottieOttieDopalicious", Beyonce decided to get on her rapping tip with Minaj, even referencing to the elevator situation between herself, husband Jay-Z, and sister Solange that caught the attention of the world.
"We escalating/up in this bi**h like elevators/of course sometime s**t goes down when it's a billion dollars on an elevator"
Following the pushback of Nicki Minaj's upcoming single "Anaconda" which gained attention thanks to a gaudy album cover which featured Minaj solely in a thong, bra, and Jordans, it was rumored by MissInfo that Nicki did so because of the forthcoming release of this collaboration with Beyonce. It seems that news was true.
It's not often Beyonce releases loosies to the public, but this one has surely caught the attention of the entire internet. With her public life being the dominant news about her lately (and most has been in a negative light, claiming she and Jay Z are nearing a break-up following the 'Mr. and Mrs. Carter show), this track with Minaj will be an excellent way to deter some of that news, forcing the public to focus on a brighter subject.
Click the image below to hear "Flawless Remix"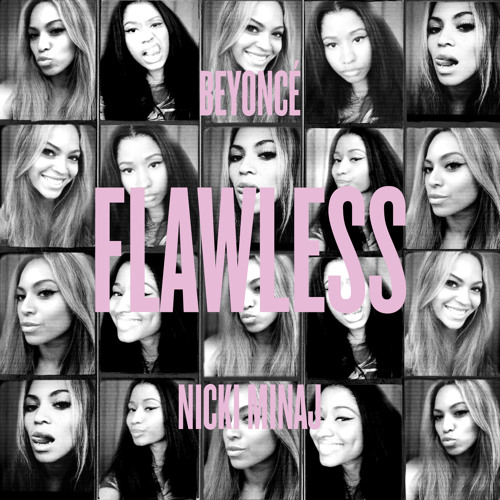 Tags: Beyhive Beyonce Entertainment Flawless Remix Music Nicki Minaj