Sochi Olympics: Canadian skeleton racer Jon Montgomery pounds beer (GIF)
As we pointed out earlier today, skeleton athletes wear some incredible helmets when they make their way down the course head first, but they also have some hidden talents. Canadian Jon Montgomery (not pictured) made an appearance during the Olympic broadcast on Day -1 and he proved that he be one of the most bad-ass athletes that is currently gracing Sochi for the 2014 Winter Olympics.
Since he is not competing, Montgomery took it upon himself to enjoy a very large adult beverage on camera and he pounded the beer for the viewing audience at home.
You can view the result below: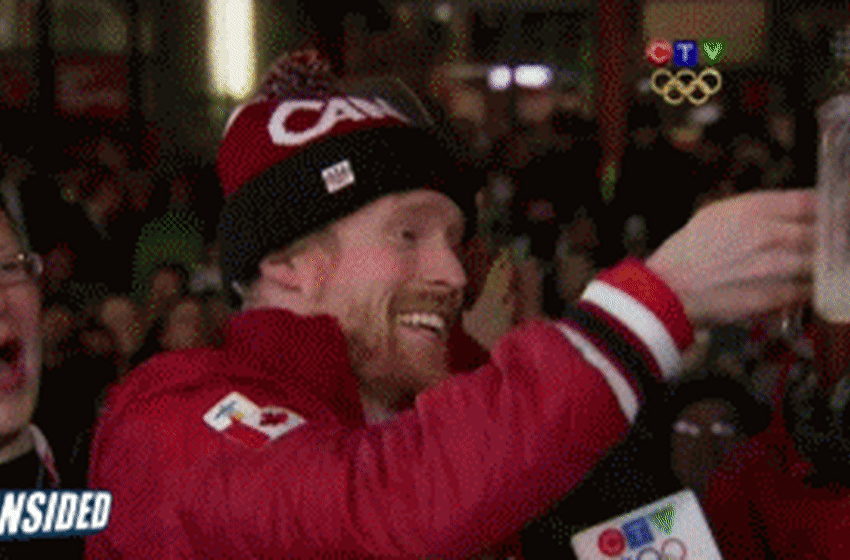 Be sure to stay tuned to FanSided.com throughout the Sochi Olympics, for the latest news, results and updates over the next few weeks.