DraftKings April 12 Late MLB Picks: Stack Red Sox hitters
With four games in the DraftKings night slate, there aren't many players to choose from. Luckily, the Red Sox have a nice matchup to stack with.
There are only eight games scheduled for April 12. In the DraftKings late slate of games, only four of them are used. With the player pool limited, finding value is going to be a bit difficult. However, with the price of players, you should be able to splurge a bit on the stars. If possible, I recommend stacking the Red Sox hitters against Sonny Gray.
The Boston offense has scored a combined 21 runs in the last two games against the Yankees. With Gray on the mound, they will be able to score a few more runs in the series finale. Those are your pillars for your lineup and then fill in the rest of the positions with your remaining budget.
The four games in this slate are COL/WAS, NYY/BOS, CWS/MIN, LAA/KC. The second team listed is the home team. The Colorado at Washington game could be a source for some offense as well. If you spend on hitters, using the pitchers in the last two games will save you a few bucks.
Here's the lineup I went with for this slate of games.
P: Rick Porcello ($8,100)
P: Nick Tropeano ($5,500)
Jose Berrios is the most expensive pitcher of the eight. Though, he is coming off a five-run outing. The matchup against the White Sox favors him if you want to spend on a pitcher.
I went with Porcello because the Yankees have been a free-swinging team, especially their power hitters. Despite the 10-run output in Wednesday's game, the team will come back down to their current playing level. Porcello should be able to rack up a few strikeouts on his way to a win.
Tropeano faces the Royals in Kauffman Stadium. According to ESPN Park Factors, it is the most hitter-friendly park. The offense had a few 10-plus run outings but also gave up a couple, too. Tropeano has not made a start yet but this is a good matchup. The Royals are hitting .222 in 10 games this season.
Honorable Mention: Lucas Giolito ($6,300), Jose Berrios ($11,000)
C: Martin Maldonado ($2,900)
1B: Hanley Ramirez ($4,200)
2B: Zack Cozart ($4,800)
3B: Miguel Sano ($3,900)
SS: Didi Gregorius ($4,600)
I used two Angels hitters as they are going up against Ian Kennedy. Though he had a great outing against the Indians, six shutout innings, he comes back home and faces a solid Los Angeles lineup. Using Maldonado saved me a few bucks, allowing me to spend on outfielders. Cozart is also a good price. If the Colorado hitters were at home, I may have spent for a couple of them.
Someone has to hit for the Yankees, right? At that price, he's my second-most expensive infielder but it was still under my average price per player. Gregorius hasn't reached double-digit points in his last three games but scored at least 13 in the three games before that.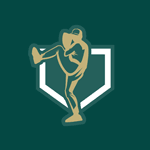 Want your voice heard? Join the Just Fantasy Baseball team!
Write for us!
Sano should be able to hit at least one home run off Giolito in this game. Let's hope there is someone on base when he does.
Honorable Mention: Tyler Austin ($3,100), Mike Moustakas ($4,100)
OF: Bryce Harper ($5,800)
OF: Mookie Betts ($5,300)
OF: JD Martinez ($4,500)
Here are the rest of my Boston hitters. The two outfielders have put up a lot of points recently. The Red Sox are on fire as a team and these two are at the heart of it. It hurts to say as a Yankees fan, but I think they will drive in a few runs against Gray or the shaky bullpen.
With the money saved at catcher and pitching, you'll be able to add another star hitter like Harper to your lineup. Harper and the Nats will face Chad Bettis. While he hasn't hit a home run in his last three games (someone sound the alarms!), Bettis gives up a few extra fly balls per game. With Harper's power, he can turn one into a home run.
Honorable Mention: Shohei Ohtani ($4,700), Brett Gardner ($3,500)
Even with spending on Betts and Harper, I still finishing with an extra $400. I'm not in the mindset of spending every last dollar. I like the matchups of each player and their price is worth the investment. When making a DFS lineup, make sure the players you pick are in the starting lineup or you'll be stuck with a zero at that spot.