The 5 most memorable games of the 2017-18 NHL season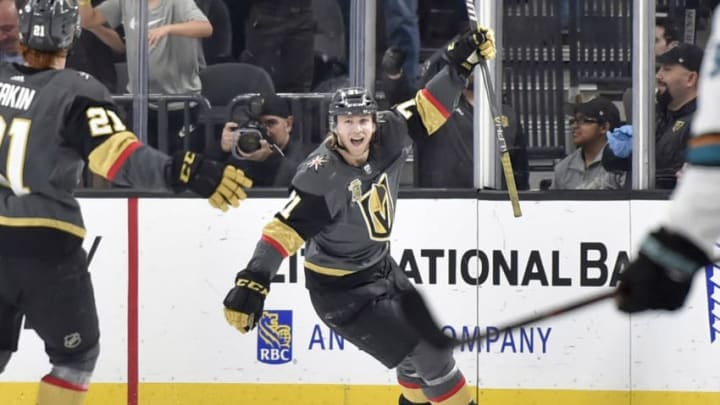 LAS VEGAS, NV - MARCH 31: William Karlsson /
VANCOUVER, BC – OCTOBER 5: Brad Richardson /
4. Henrik and Daniel Sedin say goodbye to Vancouver in the best way
Henrik and Daniel Sedin have been as close as you could be to being model franchise players in their 18 years as Vancouver Canucks. The both have their share of the Canucks' all-time record books and even brought the team within one game of the Stanley Cup in 2011.
The brothers announced their retirement at the end of this season, stating that they felt it was the right time to leave the game and wanted to spend more time with their families. This lead up into the final home game of the season for the Canucks set the stage for a storybook ending for the Sedin twins.
Three days after their announcement, the twins and the Canucks took on the Coyotes in the brother's last home game of their career. The game was tight and pushed into overtime, where we as fans couldn't have asked for a better ending.
With his second apple, Henrik assisted brother Daniel's second goal of the game and the overtime winner, at 2:33 of overtime. You wouldn't be able to write a better ending to the Sedin twins' careers if you tried.
Both this game and goal mark the end of the careers of two of the most unique players to ever play in the league. Not only unique, they were both highly skilled and respected and praised among their peers.
Congratulations to the Sedins on their retirement!