Yankees, Mets get great news regarding unvaccinated players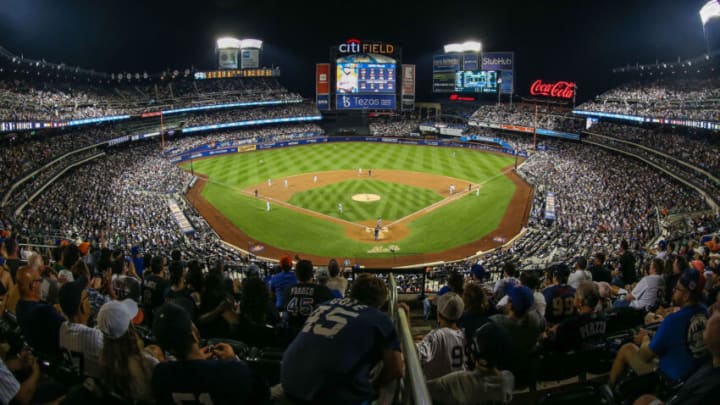 Sep 12, 2021; New York City, New York, USA; A view from the stands at Citi Field. Mandatory Credit: Wendell Cruz-USA TODAY Sports /
Neither the New York Yankees or New York Mets will need to sideline any players due to COVID-19 regulations as the NYC vaccine mandate is expected to be amended.
While some were initially concerned that the New York Yankees and New York Mets would need to navigate a tricky situation of having unvaccinated players on the sidelines, it appears that may not actually be the case this coming season.
New York City is apparently set to amend the regulations that have kept unvaccinated Brooklyn Nets star Kyrie Irving on the sideline.
The vaccine mandate for New York City, which would have also impacted players for both the Mets and Yankees, is expected to receive some alterations that will benefit the Nets and Irving as well as New York's professional baseball teams and any of their players that might currently be unvaccinated.
https://twitter.com/espn/status/1506775198443446275?s=20&t=25sqcc0sf3QhK2WgjGWoQw
For the Mets and Yankees, this news makes the entire situation much easier to manage and figure out.
New York Yankees, New York Nets won't have to sideline any unvaccinated players as NYC vaccine mandate expected to be rolled back
According to a report by ESPN's Jeff Passan and Adrian Wojnarowski, Eric Adams, the mayor of New York City, is expected to remove the COVID-19 vaccine mandate that impacts athletes in the city.
As Passan and Wojnarowski report, that could happen on Thursday. That'll allow Irving to get back to playing home games while also giving any unvaccinated players on the Yankees and Mets opportunities to play at home this season.
However, unvaccinated players will still likely need to sit out during some games this MLB season. According to the ESPN report, unvaccinated baseball players are currently expected to  have to sit out on road trips against the Toronto Blue Jays. With that, the players that must then sit would lose out on any salary that would come from those games.
For more information on COVID-19, click here. To find out where to receive a COVID-19 vaccine, click here.