Steelers nearing next step in long search for next GM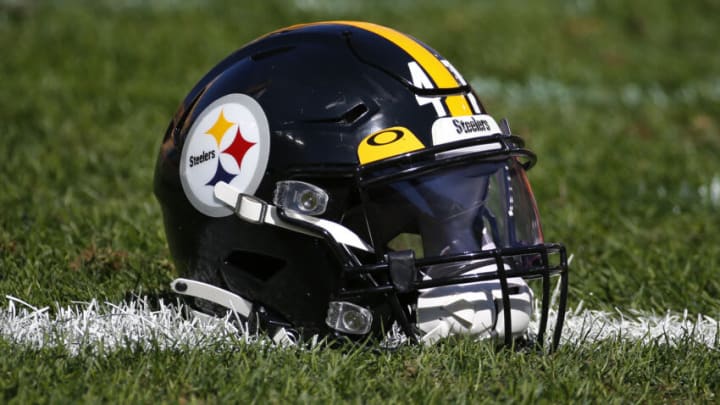 Pittsburgh Steelers. (Photo by Justin K. Aller/Getty Images) /
No general manager search will be more thorough than what the Pittsburgh Steelers are conducting to replace Kevin Colbert after 20 years on the job.
Sooner or later, the Pittsburgh Steelers will have a new general manager to replace Kevin Colbert.
The outgoing general manager had been on the job for two decades. He oversaw Pittsburgh winning its two most recent Super Bowls. Though neither happened in the last decade, Colbert was a big reason why the Steelers were so well-thought-of as an organization. So with him retiring from the profession after the 2022 NFL Draft, he has to be replaced by somebody.
ESPN's Jeremy Fowler provided an update on how the long, drawn-out search is going.
With Brandon Hunt being the last of six known finalists to interview for the postseason, Pittsburgh should have its next general manager in no time. The question is who will it end up being?
Pittsburgh Steelers may have a new general manager before start of next season
Hunt and Omar Khan are two strong internal candidates to keep an eye on. Pittsburgh has also interviewed Ryan Cowden (Tennessee Titans), John Spytek (Tampa Bay Buccaneers), Andy Weidl (Philadelphia Eagles) and former Buffalo Bills general manager Doug Whaley for the position. Weidl has picked up some steam, but there was always a chance the Steelers may promote from within.
By casting a wide net to interview a large pool of candidates, the Steelers can feel confident about who they end up hiring as Colbert's replacement. Though he will have big shoes to fill, jobs like these with the Steelers do not come available very often. This is the same franchise who have had three hall-of-fame head coaches over the last 50 years in Chuck Noll, Bill Cowher and Mike Tomlin.
Ultimately, the Steelers have earned the right to be as thorough and as patient as humanly possible to find the right candidate for the job to replace Colbert. They have to replace a hall-of-fame level team architect, so they cannot leave any stone unturned in this hiring process. Though his successor is not going to be him, the Steelers are banking on finding someone akin to Colbert.
Here is to the Steelers finding their next general manager before toe meets rubber in September.