Why be a FanSider
FanSided is the fastest-growing fan-focused digital media network in existence. Our network is not only a prime destination for some of the web's best fan-driven content, but our company also features unique opportunities for those looking to get their start in the digital media industry, particularly in the sports and entertainment categories.
What it takes to be a FanSider
We aren't just looking for benchwarmers. FanSided experts need to be franchise players. Building the best damn sports blog on the net isn't for the faint of heart. It takes guts, determination and most of all, passion.

Featured openings around FanSided
Browse current position openings
Writer's Application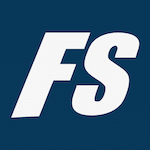 Apply to FanSided.
Start your application process by filling out the fields below