The Ultimate Fighter: Brazil season three premiered on UFC Fight Pass on Sunday night, with the first look at the new season of the series that features the heated rivalry between Chael Sonnen and Wanderlei Silva.
The show began with elimination fights to get in the house, when a heavyweight match up between Job Kleber and Gonçalo Salgado kicked off the season in a big way.
Kleber and Salgado had a sloppy first few minutes with Salgado controlling most of the action, before Kleber landed a devastating combination that stopped Salgado in his tracks. As Salgado fell to the ground, Kleber landed a soccer kick that landed flush and knocked Salgado out could.
Here is how it looked in real time: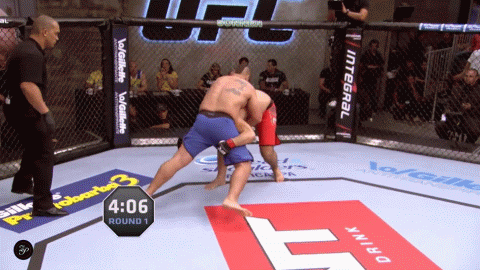 There was some controversy about whether or not the strike was illegal, but it was so close and Salgado was falling forward that the referee determined it was a legal strike and Kleber earned the victory and a spot in the TUF Brazil 3 house.
Here is another look at the fight ending strike: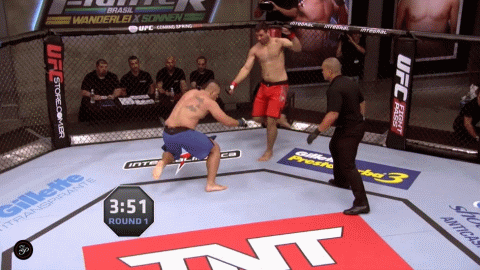 Do you think the shot was legal? Sound off in the comments section below with your thoughts.
[GIFs via Zombie Prophet]