On the main card of RFA 16 on AXS TV Friday night, we got to witness the first women's bantamweight in the promotion's history between Marion Reneau and Maureen Riordon.
Reneau, who is a world champion in jiu jitsu, entered the bout with some experience in Invicta Fighting Championships, while Riordon was making her professional MMA debut. For Riordan, her pro MMA debut came just months after her pro kickboxing debut which came in the same venue, 1st Bank Center, under the GLORY banner. Riordon scored a TKO victory in that bout.
Would she find the same success at RFA 16?
Play-by-play from Reneau vs. Riordon can be seen below:
Round 1: Reneau got the early takedown and Riordon attempted to immediately roll for a leg. Reneau got away from the leg lock and began working from Riordon's half guard. Riordon threw up her legs looking for a submission, but Reneau postured up and escaped danger. Reneau came back to the ground with a powerful right hand before moving to side control. Reneau eventually passed to mount and began raining down some ground and pound. Riordon was staying active and attempting to escape the position, while Reneau worked for the arm bar. Reneau sat back for the arm bar, but Riordon was fighting hard to escape. Eventually, the referee jumped in and called an end to the fight after a verbal tab from Riordon.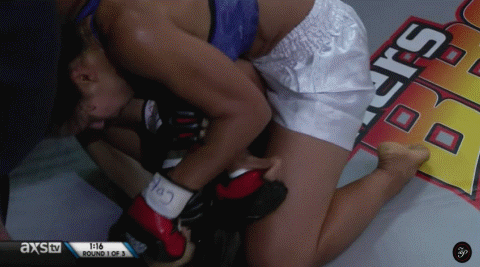 Official Result: Marion Reneau def. Maureen Riordon via submission (armbar) – Round 1, 4:15
Full results from the main card can be seen below:
Be sure to stay tuned to FanSided.com throughout the night for blow-by-blow coverage of RFA 16.
Tags: Maureen Riordon RFA RFA 16