State Sports Betting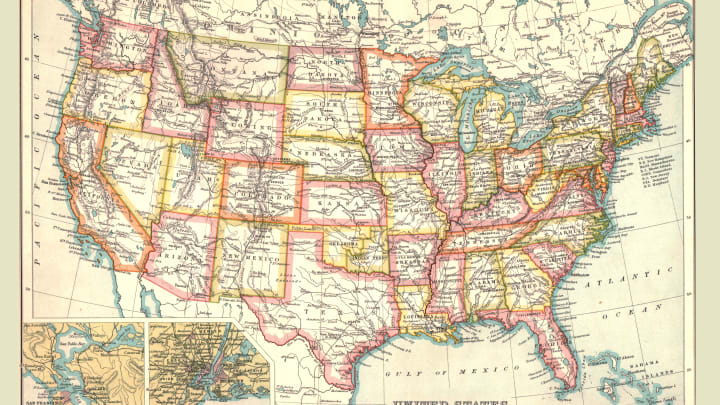 The United States. / Print Collector/GettyImages
New York
New York passed a major milestone in 2022. As of Jan. 8 2022, fully online sports betting is legal in the state of New York. New York currently has eight different sportsbooks available for bettors. The state has also surpassed New Jersey and Nevada as the biggest bookmaking market in the nation.
Read more about New York sports betting
New Jersey
New Jersey was one of the first states to legalize sports betting after New Jersey appealed its way to the US Supreme Court in October 2016. Legal sportsbooks began taking bets in August 2018. There are several different sportsbooks that are available in New Jersey, but you aren't allowed to bet on in-state collegiate teams. 
Read more about New Jersey sports betting
Illinois
The state of Illinois opened its sports betting operation in partnership with the state's casinos. Up until March of this year, Illinois required in-person registration, but that has now been lifted, making it easier for bettors to sign up for multiple books within the state. BetRivers was the first sportsbook to launch in the state in 2020.