There were three playoff games in the NHL last night and although none went to triple overtime like we saw the night before in the Chicago Blackhawks and St. Louis Blues game, there was no shortage of jaw-dropping saves and highlight reel goals.
Here are the top five plays from Friday night's games:
Boston Bruins goalie Tuukka Rask made 23 saves last night against the Detroit Red Wings, including this one early in the third period in a scoreless game with Darren Helm screening a blast from the blue line and trying to put in the rebound.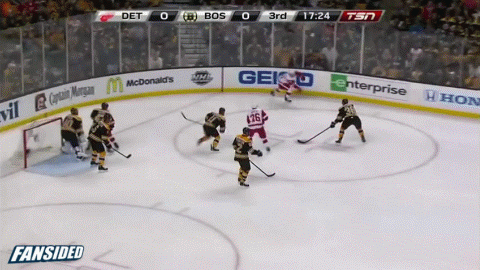 Friday night picked up where the Blues-Blackhawks game left off where Ryan Miller and Corey Crawford made a number of clutch saves. In the second game in the series between the Montreal Canadiens and Tampa Bay Lightning, we see Carey Price go from the far right to the far light to make the save on an attempt from Ryan Callahan.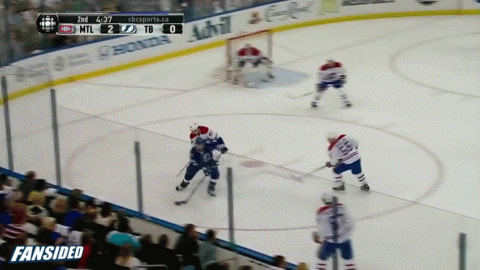 There were actually some goals scored on the night that was largely dominated by great goaltending and here we see Anaheim Ducks captain Ryan Getzlaf force the takeaway from the Alex Chiasson and score his second game of the series and tie the game at 1 vs. the Dallas Stars. The Ducks would go on to win 3-2 and take a 2-0 series lead.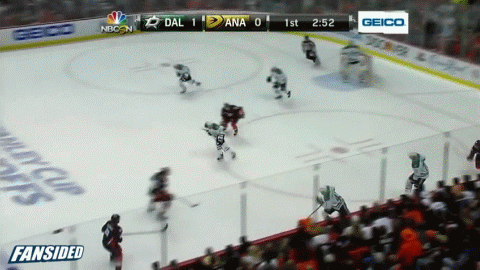 The Canadiens took a 2-0 lead in last night's game on this sick goal by Rene Bourque that split the defense and beat Anders Lindback with the assists going to Thomas Vanek and P.K. Subban. This would prove to all Price would need as the Canadiens won 4-1 to take a 2-0 series lead with the series now heading to Montreal where they will look to sweep the Lightning who are playing without star goalie Ben Bishop who is out with an upper body injury.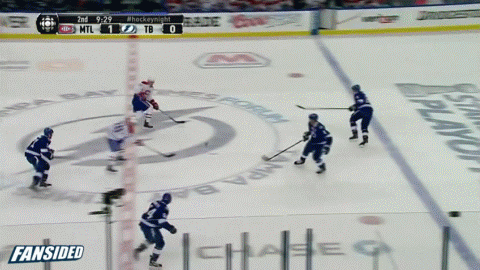 The biggest goal of the night came courtesy of Pavel Datsyuk who broke the scoreless tie at 16:59 in the Bruins-Red Wings game after beating Rask on his glove side to hand the No. 1 seeded Bruins a tough loss as the Wings stole home-ice advantage in their first playoff matchup in the Eastern Conference.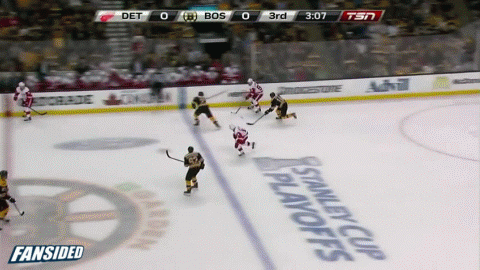 Tags: Anaheim Ducks Boston Bruins Dallas Stars Detroit Red Wings GIF Montreal Canadiens NHL NHL Playoffs 2014 Tampa Bay Lightning