Usain Bolt, President Barack Obama meet, strike famous pose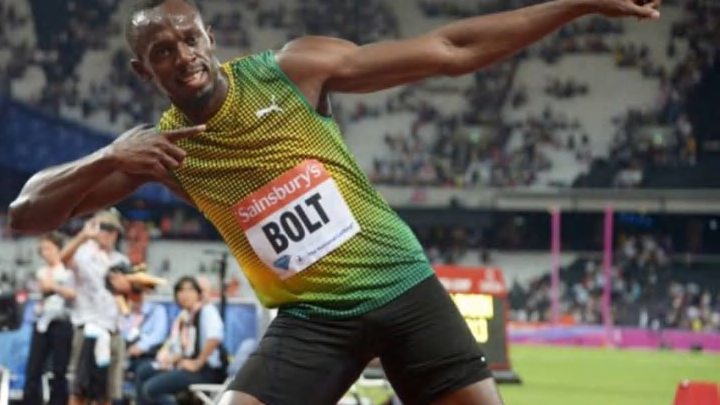 Usain Bolt and President Barack Obama met for the first time on Friday and the two superstars of worldly culture struck Bolt's famous winning pose.
---
President Barack Obama and superstar track and field star Usain Bolt met for the first time this week and the two shared a moment. As we all know by now, Bolt is famous for striking a pose right after winning a race, which he usually does as he's the fastest man in the world.
Meetings like these can sometimes be unpredictable and they're usually pretty cool to catch on camera. Luckily for us, Bolt had someone video tape the first meeting between the two. If you were meeting the President, you'd like someone to capture the moment as well.
Obama basically drooled over the track star's skills and then the two shared a cool moment when Bolt struck his famous pose and President Obama quickly tried to imitate.
That's a pretty awesome interaction between these two superstars as Obama acted like a huge fan of Bolt and couldn't hold back his excitement.
Bolt better watch out, Obama is a pretty solid athlete in his own right. He might dethrone the fastest man in the world.
More from FanSided