MLBPA makes new offer for an 89-game season in 2020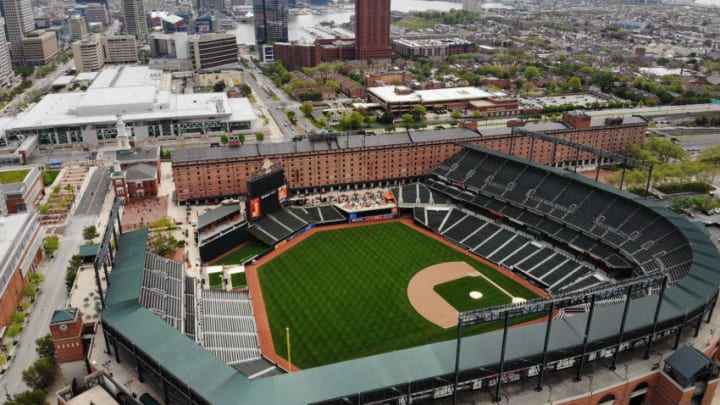 (Photo by Mark Wilson/Getty Images) /
MLBPA makes latest offer in a stalemate with the owners.
Major League Baseball owners and players are inching closer together, but an agreement to start the 2020 season still remains some ways off after the players' latest offer on Tuesday.
The offer, first reported by ESPN's Jeff Passan, calls for an 89-game season with full prorated salaries. There are some concessions to the owners in the proposal: the Players Association is agreeing to expand the postseason to 16 teams for both this season and the next and limit the players' share of playoff revenue to $50 million, which is what the owners wanted in their latest proposal.
The newest proposal is a reduction from the 114-game season the MLBPA initially proposed; the league countered on Monday with a 76-game season and a 25 percent reduction in prorated play. Both offers were rejected.
There are some features of the proposal owners won't like, however. It calls for the season to begin on July 10 and end Oct. 11. The owners are adamant that the season end by Sept. 27 in case a second wave of COVID-19 forces the cancellation of the postseason. The league expects to earn $800 million in broadcast revenue from the postseason.
The stumbling block towards a deal remains how much owners are willing to sacrifice to play this season. The league alleges that ticket sales account for 40 percent of revenue in any given season; both sides agree that any 2020 season would be played without fans, taking a big chunk out of the league's finances. The March 26 agreement gives commissioner Rob Manfred the authority to implement any schedule he wants, which could contain as few as 48 games.
Owners say they'll lose $640,000 per game if players insist on prorated salaries. In a 48-game season, that would amount to $460 million in losses. If 82 games are played, the loss would be $787 million. The difference between the two numbers is about $11 million per club.
That's what separates the two sides: $11 million, or about the cost of Rangers starting pitcher Kyle Gibson. Until the owners decide to make that sacrifice or the players agree to more salary reductions—which they've said they won't do—there won't be a deal anytime soon.
MLB had the opportunity to be the first major North American sports league to return during the pandemic, but that window is quickly closing.