NFL playing schedule roulette with Patriots, Titans early season slates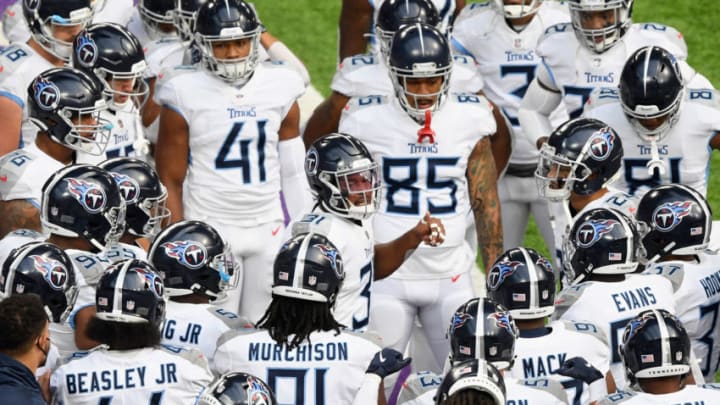 MINNEAPOLIS, MINNESOTA - SEPTEMBER 27: Kevin Byard #31 of the Tennessee Titans (Photo by Hannah Foslien/Getty Images) /
Positive COVID-19 tests have caused the NFL to alter the schedules for the New England Patriots and Tennessee Titans
Running the regular-season with no roadblocks during the ongoing coronavirus pandemic was always an improbable feat for the NFL. In the past week, the league had to deal with the Tennessee Titans' COVID-19 outbreak and their various protocol violations, and the positive tests for New England Patriots stars Cam Newton and Stephon Gilmore. As a result of this latest influx of positive COVID-19 tests, the NFL is making adjustments to its schedule for the next two weeks.
The Patriots, who were originally slated to face the Denver Broncos on Sunday, will now play on Monday night, per Mike Klis of 9News. As for Tennessee, they will now face the Buffalo Bills this upcoming Tuesday, barring no new positive test results, per Adam Schefter of ESPN. That put a damper on the Bills' plans, as they were initially scheduled to face the Kansas City Chiefs next Thursday, Oct. 15. Instead, the contest will be moved to Sunday, Oct. 18 if the Tuesday night game isn't cancelled.
NFL adjusting the schedule on the fly
The Patriots are now slated to play on Monday night for the second-consecutive week. Due to the positive COVID-19 tests results of Newton and Chiefs backup quarterback Jordan Ta'amu, Patriots vs. Chiefs was rescheduled from Sunday to Monday. Two days after the game, Gilmore tested positive, but was asymptomatic.
There was hope for the Titans playing as scheduled, as the team didn't have a positive COVID-19 test on Monday or Tuesday. That has since ended, as more players yielded positive test results, bringing the team total to 23 as of Thursday.
The Titans have caught the ire of many around the league, as the NFL revealed photo evidence of players not wearing the proper Personal Protective Equipment inside the team facility. Additionally, players hosted multiple unauthorized team workouts after the league explicitly told them to avoid in-person meetings once the facility was shut down last week due to the outbreak, per Tom Pelissero of NFL Media.
As the news trickled in with the schedule changes, it appeared the Bills were getting the short end of the stick. If their game against Tennessee takes place on Tuesday, they would have had just two days until taking the field against the Chiefs. Fortunately, the league gave them a contingency plan. If the Titans are to make it without additional positive COVID-19 tests, Bills-Chiefs will be moved. If Tennessee's outbreak increases, then Buffalo-Kansas City will stay as a Thursday Night Football matchup.