Dodgers Yasiel Puig: 2017 Bounce Back Candidate
Dodgers outfielder Yasiel Puig's 2016 season was a big disappointment to the team and his fantasy owners. Can he bounce back as a fantasy star next season?
The Los Angeles Dodgers made it to the 2016 MLB playoffs on heels of their amazing second half, pushing the San Francisco Giants out of the division lead. One of second-half contributors was Yasiel Puig. However, his first half left fantasy owners with a bad taste in their mouths. If he has a good offseason and Spring Training, he should be able to make it up to those wronged owners.
Puig entered the 2016 season as a 10th round pick in ESPN leagues, 98.2 ADP. At that pick, he was obviously a starting outfielder in all lineups. Looking at his 2015 stats, I'm surprised he was drafted that high. Yet, owners took the bait and were hooked for a poor season. I apologize for the fishing puns.
The first month was a good indicator of what was to come. In 24 games, he hit .250 with two home runs, nine RBI and 10 runs scored. He also had a .313 on-base percentage with a 21:6 K:BB ratio.
Puig spent some time on the disabled list in June, missing 17 games. Before he hit the DL, he was hitting .237/.283/.360. I can't pull up his ownership percentage on a day-by-day basis, but I can imagine he was being dropped in a high amount of leagues.
Puig was sent down to Triple-A at the end of July for a couple of reasons. One, his poor performance at the plate. Two, his character off the field was causing issues. So much so that the Dodgers front office was listening to offers for him.
Lucky for Puig, nothing came to fruition and he remained with the team. When the September call ups came, he was one of them. But it wasn't the same Puig that we saw earlier in the season.
In his final 23 games, he hit .281/.338/.561 with four home runs, 11 RBI and 10 runs scored. He also had a 15:6 K:BB ratio. While he only made 13 starts, he was hitting the ball well in the final month.
For next season, I don't expect fantasy owners to be as eager to draft Puig. He finished No. 197 among batters on the Player Rater. The Dodgers have an interesting outfield situation. Puig did start the final four regular season games and Game 3 of the NLDS against the Washington Nationals.
The Dodgers also have Howie Kendrick, Joc Pederson, Enrique Hernandez, Trayce Thompson, Scott Van Slyke and Andrew Toles available to play the outfield. Of these names, though, Puig is one of the best three. With Kendrick in left and Pederson in center, Puig will have a starting job in right field.
The only thing we have to worry about is his antics. It may cost him his job again, and this time it may be permanent.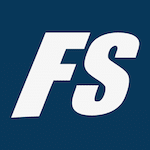 As you prepare for next season, Puig is worthing mentioning among the top 50 outfielders for the 2017 season. He did finish at the No. 97 outfielder on the Player Rater, if he can carry his end-of-season performance to next season, then he will be the top bounce back candidate. It's too early to talk numbers, but I think a .285 season is to be expected.