 Editor's Note: Each week Fansided.com will have a new mock draft to preview and showcase this upcoming April's draft. For more in depth analysis of each pick, be sure to visit the Fansided site of your favorite team and check back each Monday for a new and updated Mock Draft.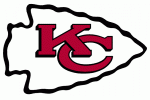 1. Kansas City Chiefs
Geno Smith
Quarterback, West Virginia
It is hard to imagine a scenario where the Kansas City Chiefs will not look to address their quarterback situation in the offseason. While there will be some veteran signal-callers available in free agency, it would be wise for the Chiefs to bring in a young quarterback that can grow with this team and offense.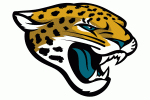 2. Jacksonville Jaguars
Bjoern Werner
Defensive End, Florida State
Werner is ready to step in from day one and be a contributor. He was one of the most consistent pass rushers in college football this past year and he is still learning the game.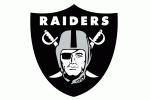 3. Oakland Raiders
Star Lotulelei
Defensive Tackle, Utah
Lotulelei is considered by many to be one of the top players in this draft, regardless of position. It just so happens that Lotulelei fits one of the Raiders big needs and it will be hard for them to pass on this physically imposing beast.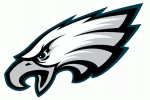 4. Philadelphia Eagles
Luke Joeckel
Offensive Tackle, Texas A&M
No matter who steps in under center in Chip Kelly's new offense, they will need to be protected. Kelly wants a quarterback to make quick decisions and reads and that will be impossible if the quarterback does not have faith in his offensive line.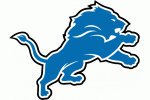 5. Detroit Lions
Damontre Moore
Defensive End, Texas A&M
The Lions could address their secondary with this pick, but if Moore falls into their laps it will be hard to pass him up and it will kill two birds with one stone. One of the best ways to make up for a lack of talent in the defensive backfield is to make sure you are getting pressure on the opponents quarterback. Moore can do just that.
6. Cleveland Browns
Barkevious Mingo
Outisde Linebacker, LSU
NFL scouts are split on Mingo and it is possible that he could be set up for a draft day slide, however, it only takes one team to fall in love and Mingo fits perfectly into what the Browns want to do on the defensive side of the ball.
7. Arizona Cardinals
Eric Fisher
Offensive Tackle, Central Michigan
Fisher is one of the big risers in the 2013 NFL Draft class. He made himself a lot of money and jumped into the top ten. Arizona could be looking to fix their quarterback mess, but offensive tackle is also a serious need and Fisher can help secure the edges.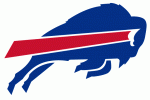 8. Buffalo Bills
Jarvis Jones
Linebacker, Georgia
Buffalo is another team that could target a signal-caller in April, but with Jones falling it would be hard for them to pass up a Von Miller-esque defensive difference maker. Jones' past with spinal spinosis could cause concerns from NFL personnel, but if his medicals check out he should be considered a top ten lock.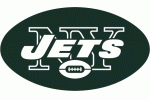 9. New York Jets
Cordarrelle Patterson
Wide Receiver, Tennessee
If you saw the New York Jets perform in 2012, there is no doubt in your mind that this team needs dynamic offensive playmakers. If you're a Jets fan, go back and watch the Tennessee Volunteers season opener against the North Carolina State Wolfpack from this past season and get excited about what Patterson brings to the field.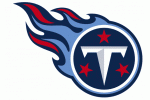 10. Tennessee Titans
Shariff Floyd
Defensive Tackle, Florida
There are a lot of ways the Titans could go with this pick and Floyd is perhaps one of the most interesting options. There is little doubt that the Titans could use help at defensive end, but with most of the elite pass rushers gone at this point, Floyd would help sure up the defensive tackle depth while giving Tennessee the added luxury of an interior pass rush. Floyd is the best three-technique tackle in this year's draft class and he can help out the Titans in a number of ways.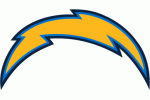 11. San Diego Chargers
Dee Milliner
Cornerback, Alabama
Milliner is the top corner in this year's draft and will immediately upgrade the San Diego defensive backfield.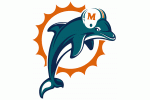 12. Miami Dolphins
Dion Jordan
Outside Linebacker, Oregon
No one would be happier about this pick than Cameron Wake. The Dolphins need to find a way to get him help and the addition of Jordan would give the Dolphins a seriously dangerous pass rushing tandem.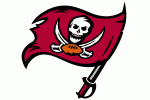 13. Tampa Bay Buccaneers
Xavier Rhodes
Cornerback, Florida State
Like the Chargers at offensive tackle, it is widely known that the Buccaneers should address their secondary, so why not look about 300 miles north and take a long look at Xavier Rhodes. Rhodes has been a Florida kid all of his life, so having the opportunity to play his pro career representing his home state could bring some added motivation.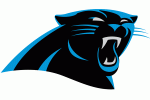 14. Carolina Panthers
Sheldon Richardson
Defensive Tackle, Missouri
Richardson is another one of those interior defensive linemen that can generate pressure up the middle. He's got an explosive first step that will allow him to pick up in the NFL where he left off in college.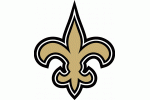 15. New Orleans Saints
Ezekiel Ansah
Defensive End, BYU
It isn't every year that you find a prospect like Ansah. He has just been around the game of football for a few years and he is as raw as they come. That said, Ansah is a natural who is wise beyond his years and plays the game with the knowledge of a veteran. The scary thing for opponents is that Ansah will only be getting better.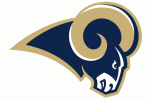 16. St. Louis Rams
Chance Warmack
Guard, Alabama
Warmack is generating a lot of buzz with NFL teams because of his versatility. He has the ability to fit in to either a zone-blocking scheme or power blocking scheme and that will make him more valuable than your typical guard prospect. The Rams need help along the offensive line and Warmack could be just what they need. He is one of the top guard prospects to come around in recent memory.