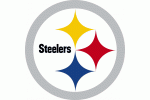 17. Pittsburgh Steelers
Alec Ogletree
Linebacker, Georgia
In my last mock, I had Pittsburgh going with Georgia linebacker Jarvis Jones after a dream scenario that had him fall into Pittsburgh's lap. As time goes on, it appears that Jones' spinal stenosis will not scare away teams, so we turn to Jones' college teammate for the answer in the Steel City. Ogletree will bring some much needed youth and physicality to the team's linebacking corp .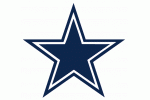 18. Dallas Cowboys
Kenny Vaccaro
Safety, Texas
Don't rule out Arkansas quarterback Tyler Wilson, who the Cowboys reportedly are very high on, with this pick. That said, if Vaccaro is available Dallas would need to pull the trigger and keep the Longhorns safety in Texas. Safety play has haunted the Cowboys defense for years and this is an immediate upgrade.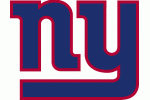 19. New York Giants
Manti Te'o
Linebacker, Notre Dame
Ignore all of the hoaxes and negative press Te'o has received since the national championship game. No matter what happened there, Te'o is one heck of a football player and a natural leader. The Giants would be a great fit.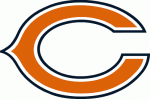 20. Chicago Bears
Lane Johnson
Offensive Tackle, Oklahoma
Johnson is an incredible athlete that would fill a major void along the Bears offensive line. He has a lot of room for growth and can develop into an elite tackle.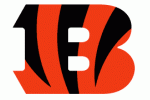 21. Cincinnati Bengals
Datone Jones
Defensive End, UCLA
Jones is a big-bodied defensive end that made up a lot of ground during Senior Bowl weeks. Jones is NFL ready and has the power to make an immediate impact. It is rare to see a player come out of college that is as good with his hands as Jones and that will suit him well as he transitions to the next level.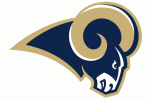 22. St. Louis Rams (from Washington)
Menelik Watson
Offensive Tackle, Florida State
It all starts up front and that is why I have the Rams directing attention to the offensive line with both of their first round picks. Watson is a raw athlete that has a lot of room to grow. He went to Spain as a teenager to play basketball and earned a scholarship before turning his attention to football. There is no denying his natural talent. Rams offensive line coach Paul Boudreau would be licking his chops to get his hands on a prospect like Watson.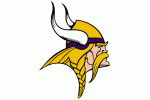 23. Minnesota Vikings
Keenan Allen
Wide Receiver, Cal
The Vikings will be attempting to trade Percy Harvin, according to reports, so expect them to look for a dynamic wide receiver that has some added value in the return game. Allen would be that guy.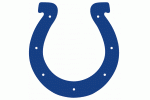 24. Indianapolis Colts
Desmond Trufant
Cornerback, Washington
Partner Desmond Trufant with Vontae Davis and the Colts could have an incredible cornerback tandem for years to come. A strong duo of corners can really help take a team's defense to the next level — just look at the Seattle Seahawks.
25. Seattle Seahawks
DJ Fluker
Offensive Tackle, Alabama
There aren't many holes on the Seahawks depth chart and it just so happens that one of the best players left on the board is at a position of need for Seattle.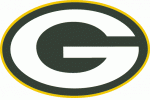 26. Green Bay Packers
Barrett Jones
Offensive Line, Alabama
Jeff Saturday called it a career and the Packers will need to look for a new body to plug into the center of their offensive line. For what the Packers need, there is no better "bang for their buck" than a guy like Barrett Jones that can play any position along the offensive line, but his strength is in the interior.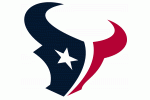 27. Houston Texans
Eric Reid
Safety, LSU
The Texans need to add talent in the secondary and Reid could bring the talent they need. Many expect Houston to draft a wide receiver, but that may not be the case of Reid is available.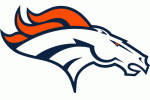 28. Denver Broncos
Sylvester Williams
Defensive Tackle, North Carolina
Williams is a highly talented player, but there are some minor concerns about his work ethic. If Williams is able to keep it together, he could develop into a top level defensive tackle in the NFL.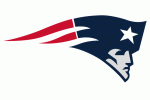 29. New England Patriots
Johnathan Hankins
Defensive Tackle, Ohio State
The Patriots have a way of adding in talent and filling up their depth chart better than anyone else in the league. Hankins is a massive player that can be added to the New England defensive line rotation and make a strong impact.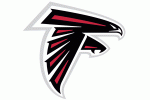 30. Atlanta Falcons
Sam Montgomery
Defensive End, LSU
Montgomery is a great pass rusher, but his game could be limited and that has caused his stock to slide. While he may lack the overall well-rounded game, Atlanta needs pass rushers and they won't find a better one than Montgomery at pick 30.
31. San Francisco 49ers
Johnathan Cyprien
Safety, Florida International
Cyprien is a name that NFL fans should get familiar with. He is gaining a lot of steam as we come down the stretch during draft season and he has leapfrogged prospects like Matt Elam. Cyprien flies around the field with reckless abandon and is never afraid to deliver the big hit. He would be a dominating force in the 49ers defensive backfield.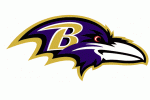 32. Baltimore Ravens
Arthur Brown
Linebacker, Kansas State
The Ravens need to fill the void created by Ray Lewis' retirement, so look no further than Arthur Brown. Brown may not be the biggest linebacker, but he is extremely athletic and has phenomenal technique. Brown was a two-time captain for Kansas State and has the leadership qualities that will benefit the Ravens defense.